Tran-X (by Quaife) MG Midget AH Sprite LSD Limited Slip Differential
AXA101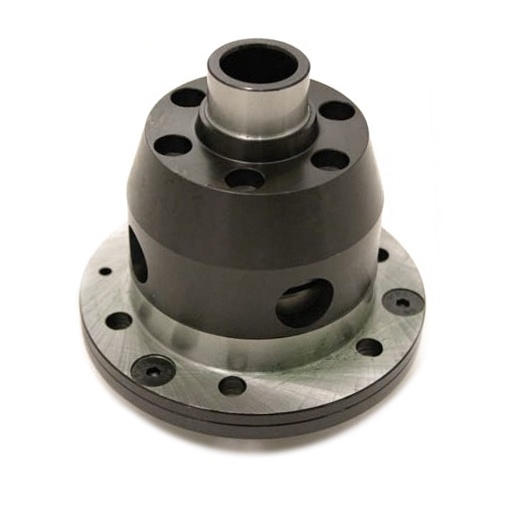 As used in all of our race cars with A-series axles. Many setup options available for both race and road use.
The Tran-X (by Quaife) LSD is a multiple plate limited slip differential like the old Salisbury units. It features two ramp blocks sandwiching two planet carrier pins which sit in the radius between the leading and trailing ramp angle. As torque is applied to the differential's input, the pins ride up their respective leading ramps, pushing the blocks apart and increasing the transfer of torque across the axle.
The angle of this ramp determines how quickly this transfer occurs within the LSD. An angle of 35 degrees allows the blocks to be pushed apart more readily than a 55 degree setting, resulting in a more aggressive differential locking action. Plus, the preload setting dictates the contact friction between the plates themselves. The higher the preload, the more rapidly friction increases between the plates, creating a more aggressive locking action. Combined with the ramp angles, the preload allows subtle adjustments to the torque transfer characteristics allowing users to alter the dynamic balance of their car.

Please get in touch to discuss the best setup for your vehicle.
TDX2K